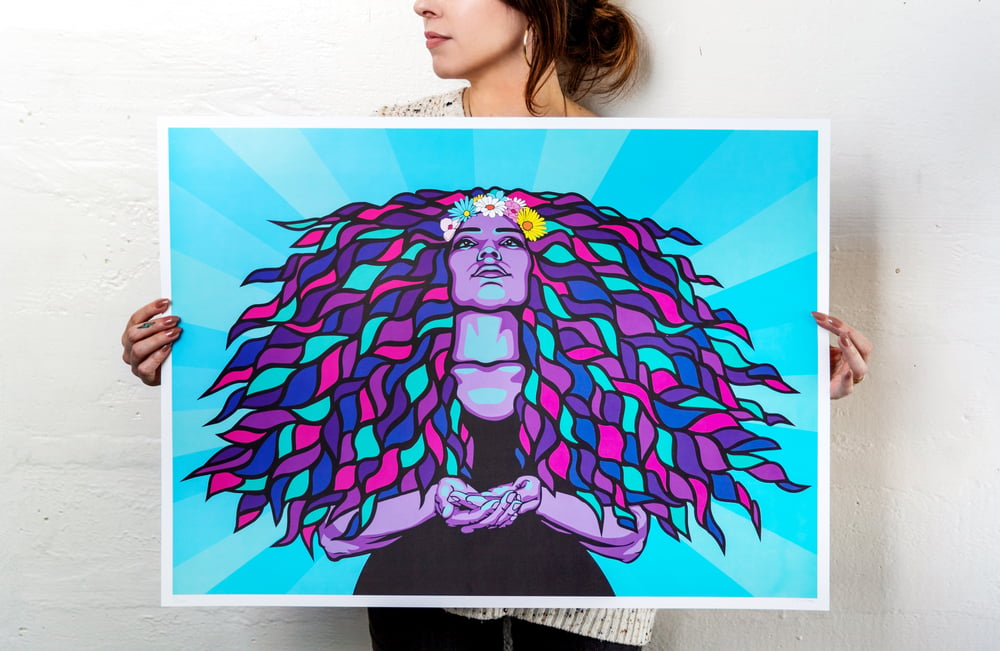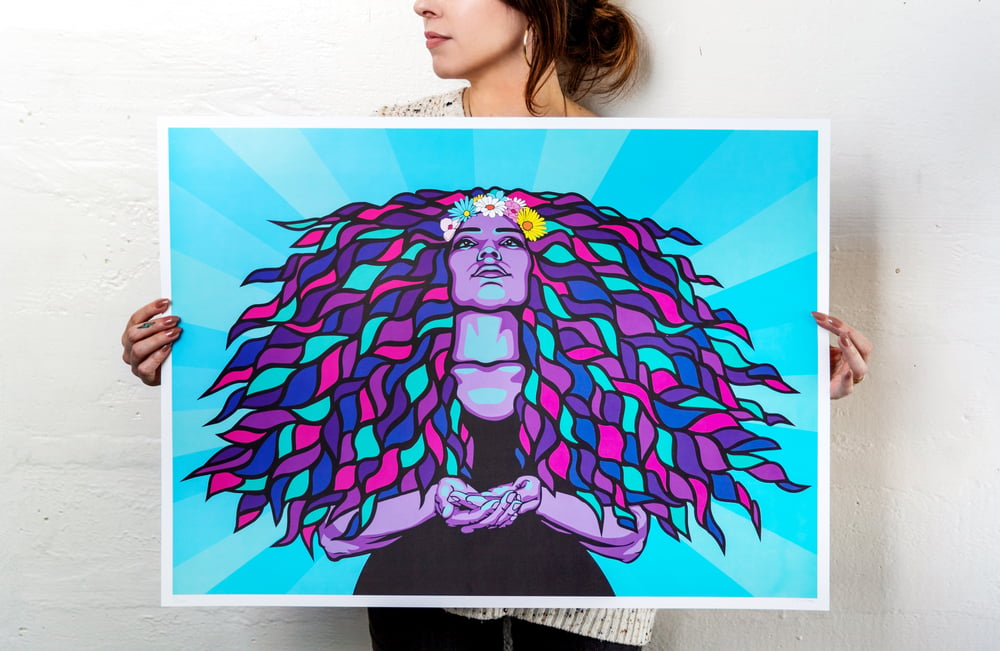 GODDESS ART PRINT | Profits go to Planned Parenthood
$30.00 / Sold Out
Coming out of retirement for a special limited run through August 1, 2022. There are just a few left... when they're gone, they're gone for good.
++++++
Limited-edition 'Goddess of Fierce Protection' art print on heavyweight paper. 22" x 30". Signed and numbered.
The print comes with a card that shares this backstory behind the artwork (circa 2019):
Five months before the 2016 presidential election, just as political interference with women's health care decisions was ramping up across the country, BlackPaint Studios was asked to paint a mural on Planned Parenthood of Wisconsin's headquarters building in celebration of their 80th anniversary.
The image they created, known as the Goddess of Fierce Protection, was inspired by ancient deities and modern-day history makers who represent strength in the face of negative forces, invincibility and the alleviation of suffering. She's proud. She radiates light. She's peaceful and fierce all at once. Hers is a defiance rooted in love.
Before starting the mural, the artists had to get approval from the City of Milwaukee's Third Ward Architectural Review Board. In the deliberation meeting, several members of that male-dominated committee appeared visibly agitated by the artwork, calling it too "overwhelming" and suggesting the artists make the figure smaller.
The Goddess never made it onto that building.
But just like Planned Parenthood, just like women all over the country, she wouldn't go away and she wouldn't be quiet. Not long after, the Goddess was video bombed on the space where she was meant to be painted. And in the years since, she's appeared all over the country — from women's marches to inside Planned Parenthood health centers — becoming a symbol of the rise of divine feminine power the whole damn world is now experiencing.
++++++
Profits from this print will go to Planned Parenthood Action Fund
Allow 7-10 days for shipping